Cube your move faster with the Itemizer!
With our moving application SurveyApp, it is now possible to cube the pictures straight from the MoveDashboard. This way you can calculate the move much faster!

What is the SurveyApp?
With Move4U's SurveyApp, clients of moving companies can perform a quick and intuitive photo-based self-survey, just by downloading this moving application. Do you want more information about the SurveyApp? Click here.
How does the itemizer work?
The itemizer lets you calculate the move of your clients much easier and clearer. If you have received the pictures of the customer you can cube it in the MoveDashboard. Under "Select or search for an item in the list" you can choose what kind of item it is. Various items have already been added to this list and those already contain CBM's. In the second field, you can enter the quantity of the item. The volume is automatically calculated. Then select which room it is, on which floor and or how the item must be sent. You can cube all photos in one go without having to switch screens, with this you have calculated everything conveniently and quickly in an overview!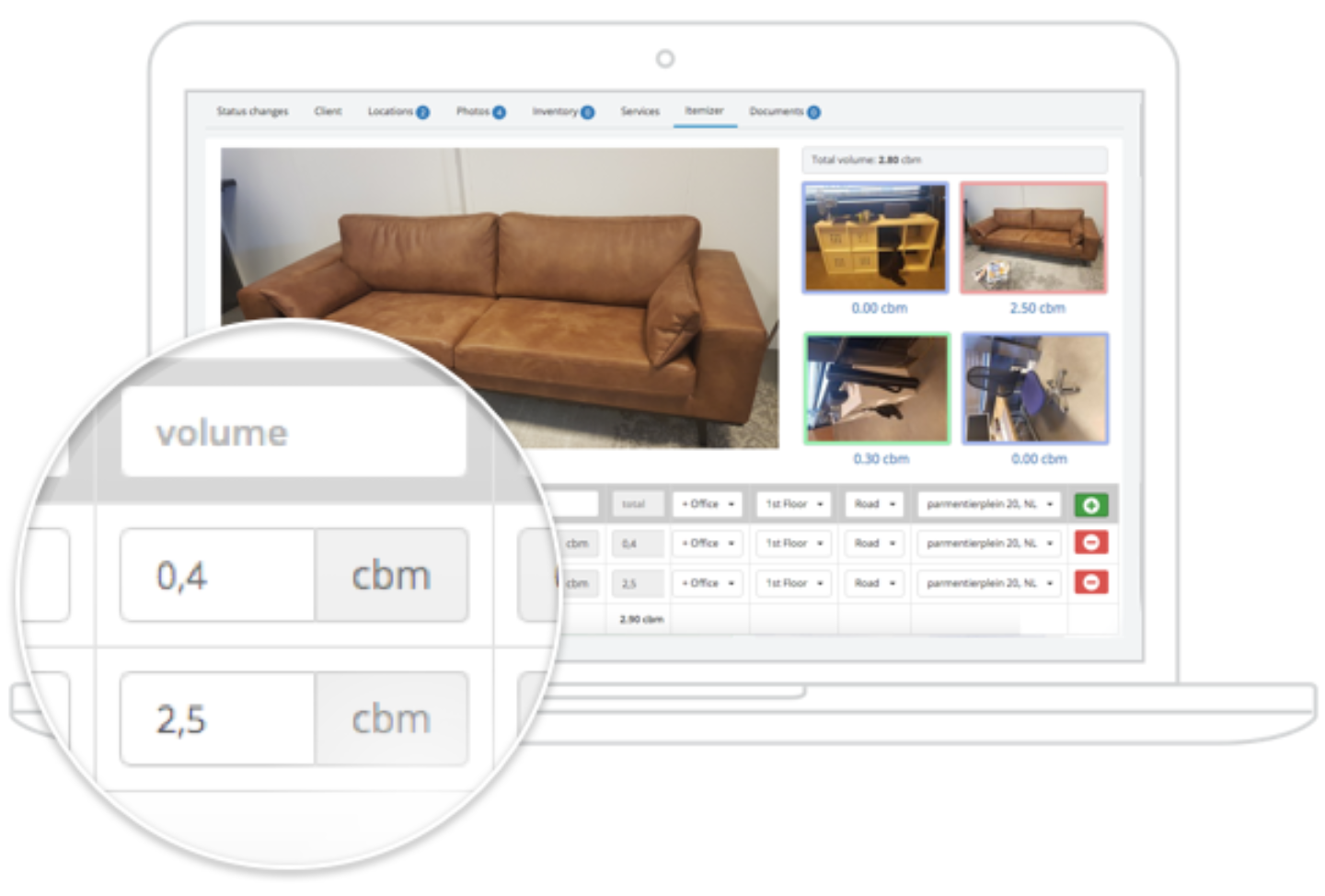 - The Itemizer displayed in the MoveDashboard.