Yembo.ai and Move4U, two leading technology companies specializing in solutions for the moving industry, have announced a landmark integration to offer seamless data transfer capabilities for moving companies using Yembo's pre-move survey technology and Move4U's CrewPro digital inventory platform.

Read morechevron_right
The Leading AI Survey Solution Meets the Leading Digital Inventory Platform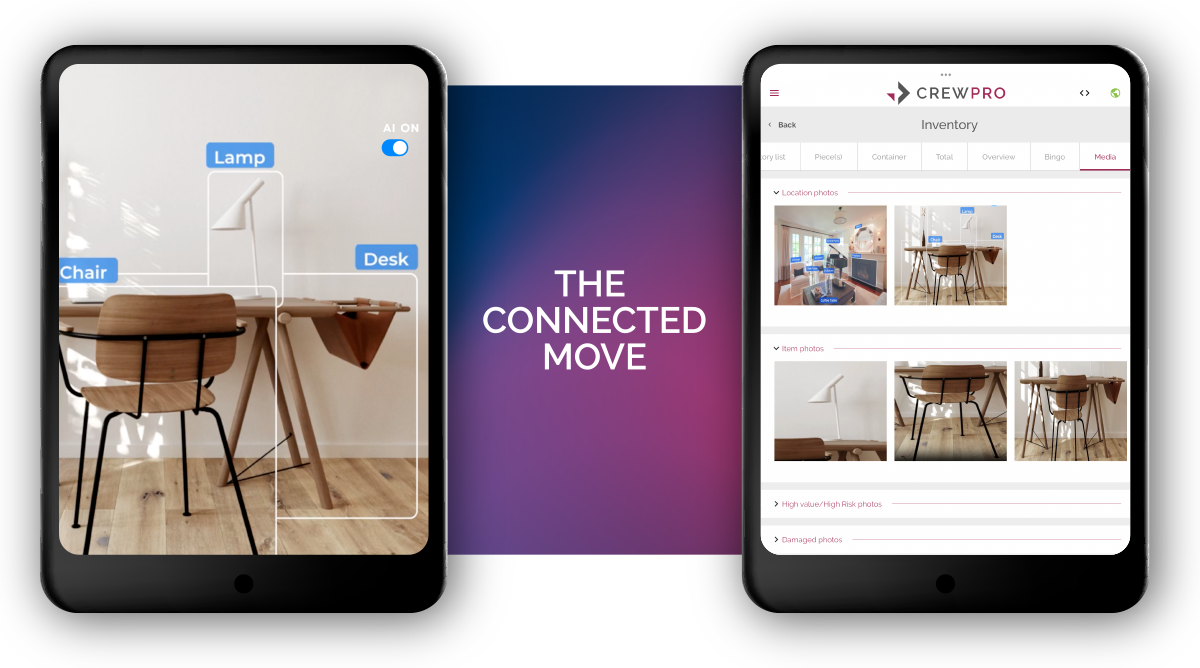 Move4U's digital inventory application CrewPro is now fully integrated with the Yembo survey solution. The partnership means that survey information collected using Yembo can be automatically transferred to CrewPro, making the packing inventory process faster, more accurate and efficient.
Book your demo
What is Yembo?
Yembo.ai stands as the industry leader in AI-powered virtual home surveys, having identified over 50 million objects to date. Utilizing Yembo.ai allows you to generate quotes that are 3 to 5 times more efficient than traditional methods. The cutting-edge technology enables faster and remarkably accurate home surveys and inspections, all without the need for an on-site visit or downloading of an app. Experience the future of home assessment with Yembo.ai.
Read more

What is CrewPro?
CrewPro was selected as the best digital inventory platform, by a leading IT tech source company. With a modern, user-friendly UI/UX available in 16 languages, it ensures effortless navigation for users of all technical backgrounds. Our hallmark feature is full customization, but what truly sets us apart is our innovative approach to managing forms and documents, streamlining workflows, and minimizing errors, making CrewPro the ultimate choice for movers seeking efficiency and flexibility.
Read more
"Yembo is pleased to partner with Move4U to accelerate the adoption of technology into the moving industry. With this integration, our goal is to drive savings to moving companies by eliminating error-prone manual processes."
"The Move4U and Yembo partnership integrates top industry solutions, bridging pre-move surveys and moving day. It boosts moving company productivity, eliminating the need to redo inventories and enhancing the customer experience."
Solving the Disconnect
The persistent problem in the moving industry is the disconnect between sales and operations. Often, pre-move survey info is inadequately communicated to the crew, leading to unaccounted items upon arrival, wasting time and money. Change is needed!
Book Your Demo!
Want to know how our products can increase your moving business? Try the product for free! No credit card needed!