"The SurveyPro app is efficient, fast and gives a clear overview of what the customer would like to move".  
Gina, Surveyor at Voerman International
How Does The SurveyPro App Work?
The SurveyPro app is recognized as the most accurate, easy to use moving survey tool on the market, allowing your company to complete a pre-move survey in the customers home on a tablet or smartphone in the same amount of time as writing down the information would cost you. SurveyPro is able to work in areas without any Wi-Fi coverage and can translate survey information in multiple languages.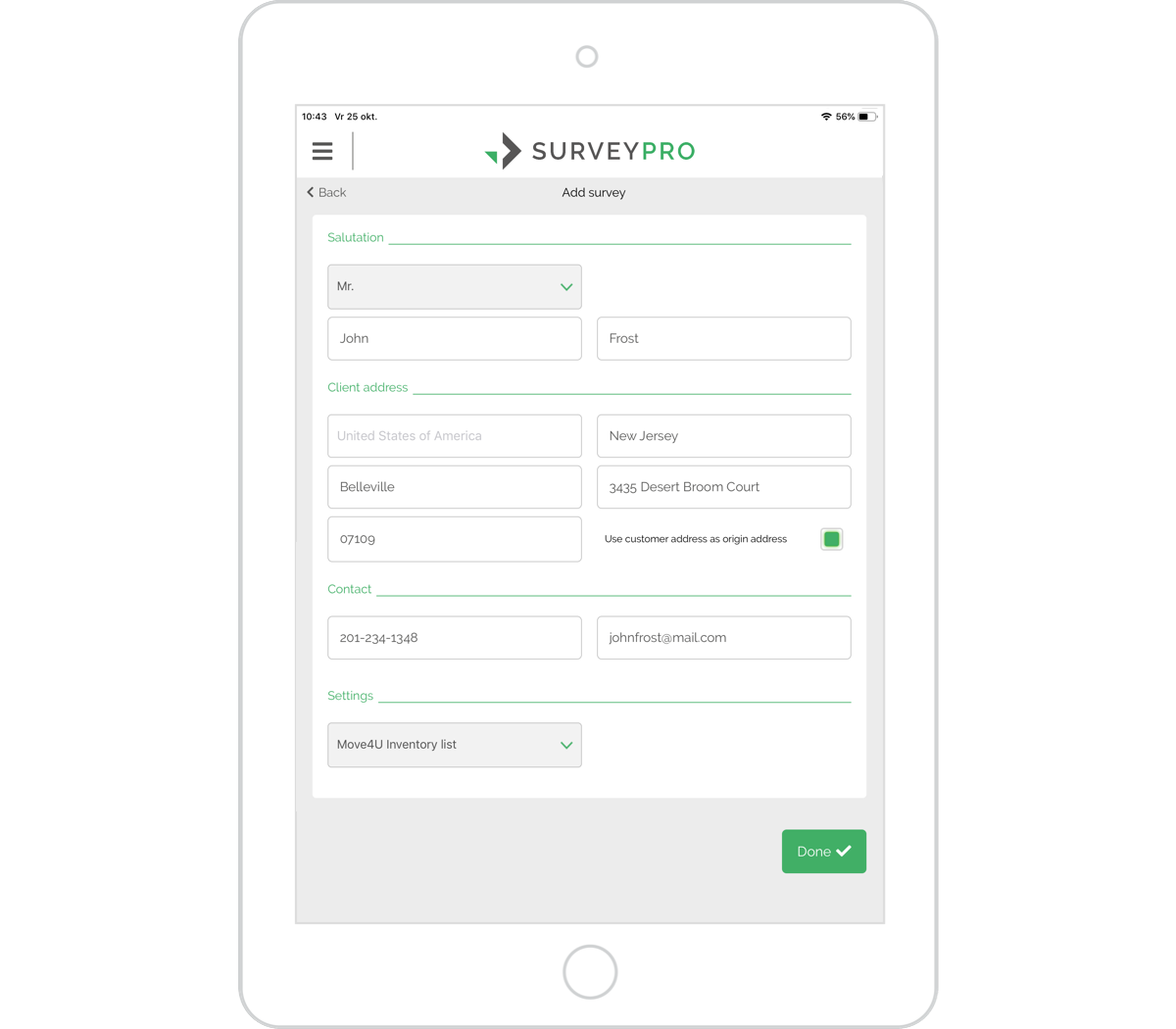 1. Automatically Update Customer Details from the MoveDashboard
Customer information is automatically uploaded to The SurveyPro app from the MoveDashboard saving you time.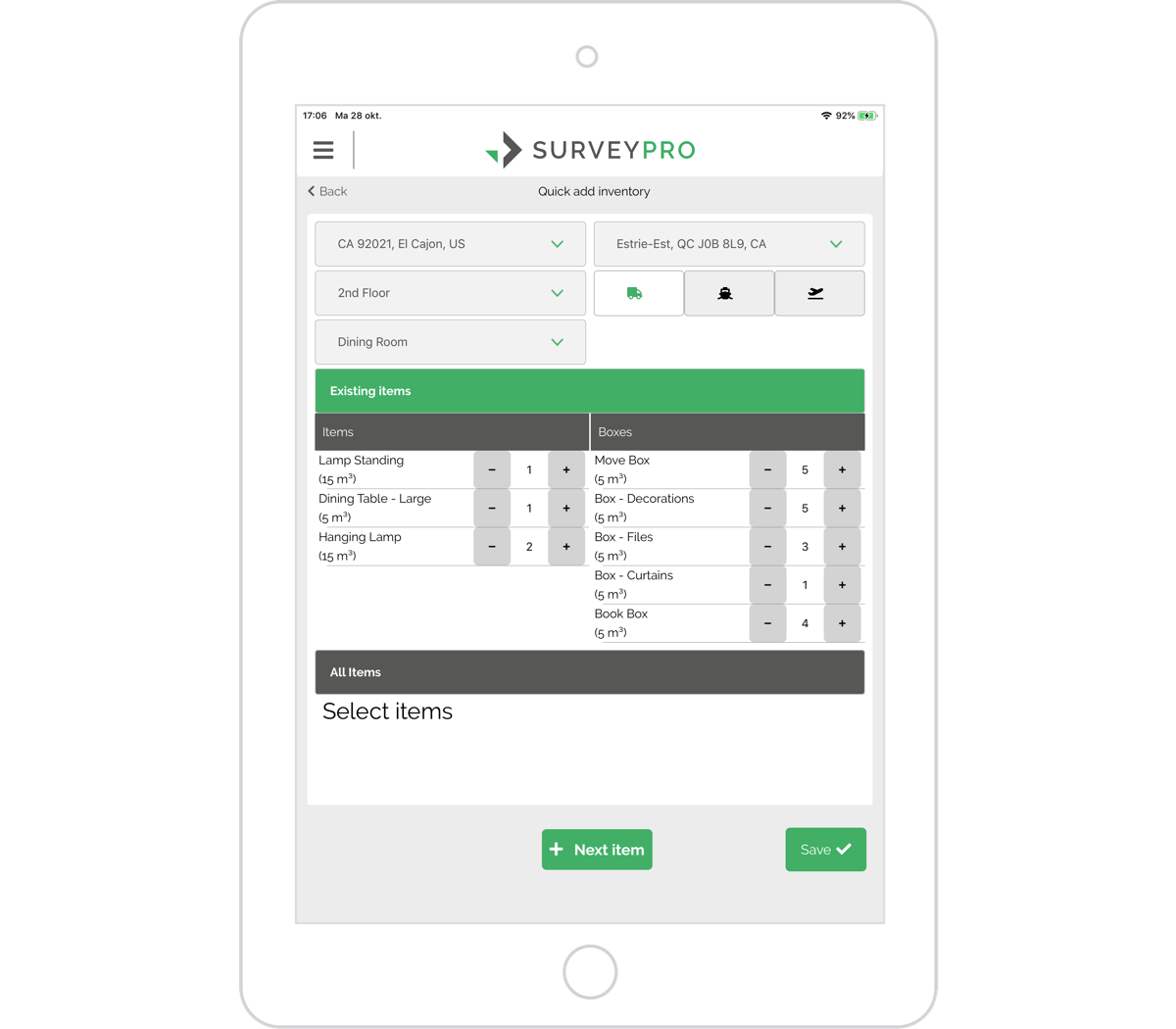 2. Move from Room-to-Room Effortlessly
Quickly and easily select items to be moved from each room using SurveyPro's extensive inventory list and auto-suggest technology.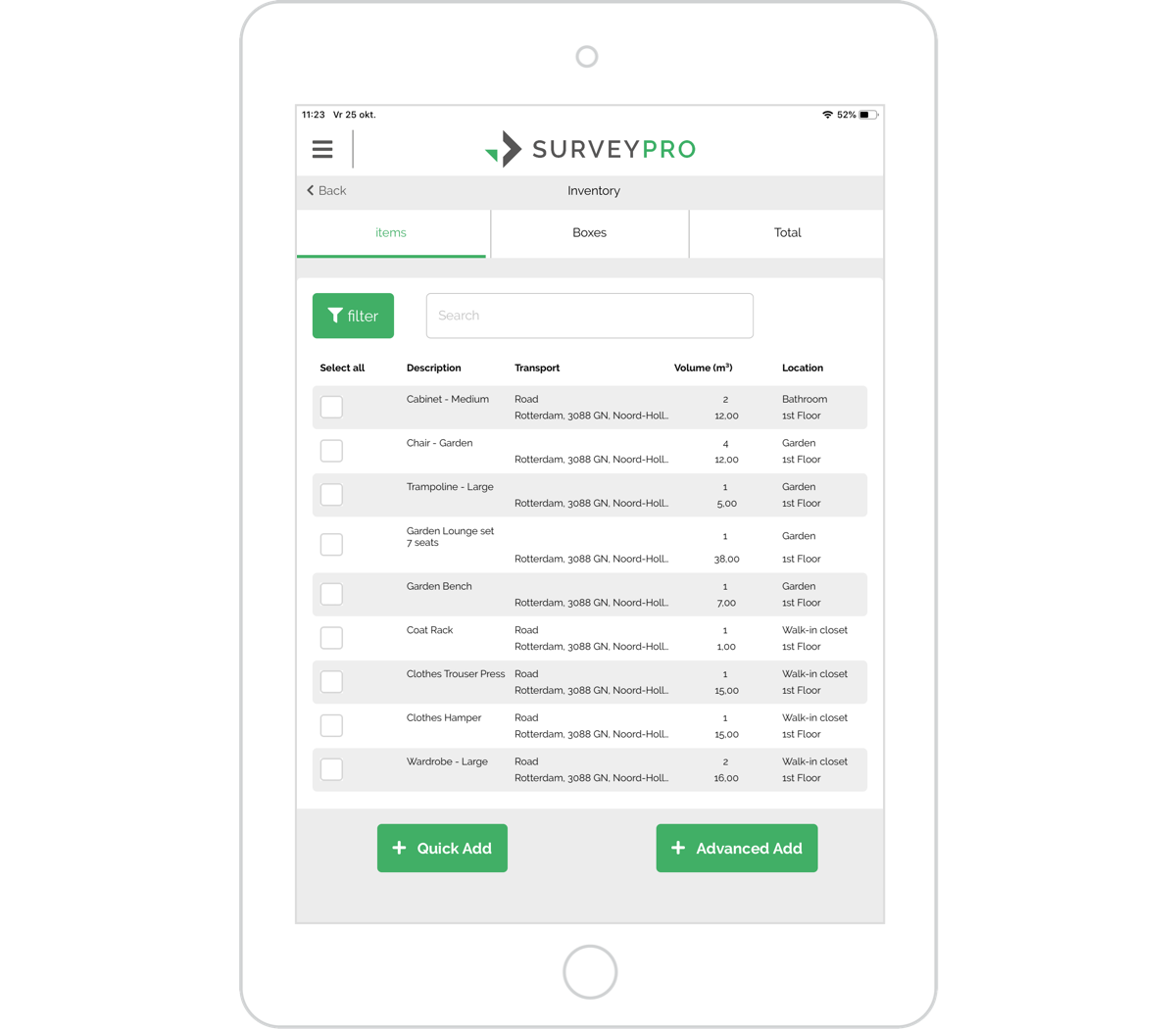 3. Simple Moving Workflow
The SurveyPro app is designed around a simple workflow, allowing you to carry out a pre-move survey in exactly the same time as writing down the move details, but with a lot more benefits.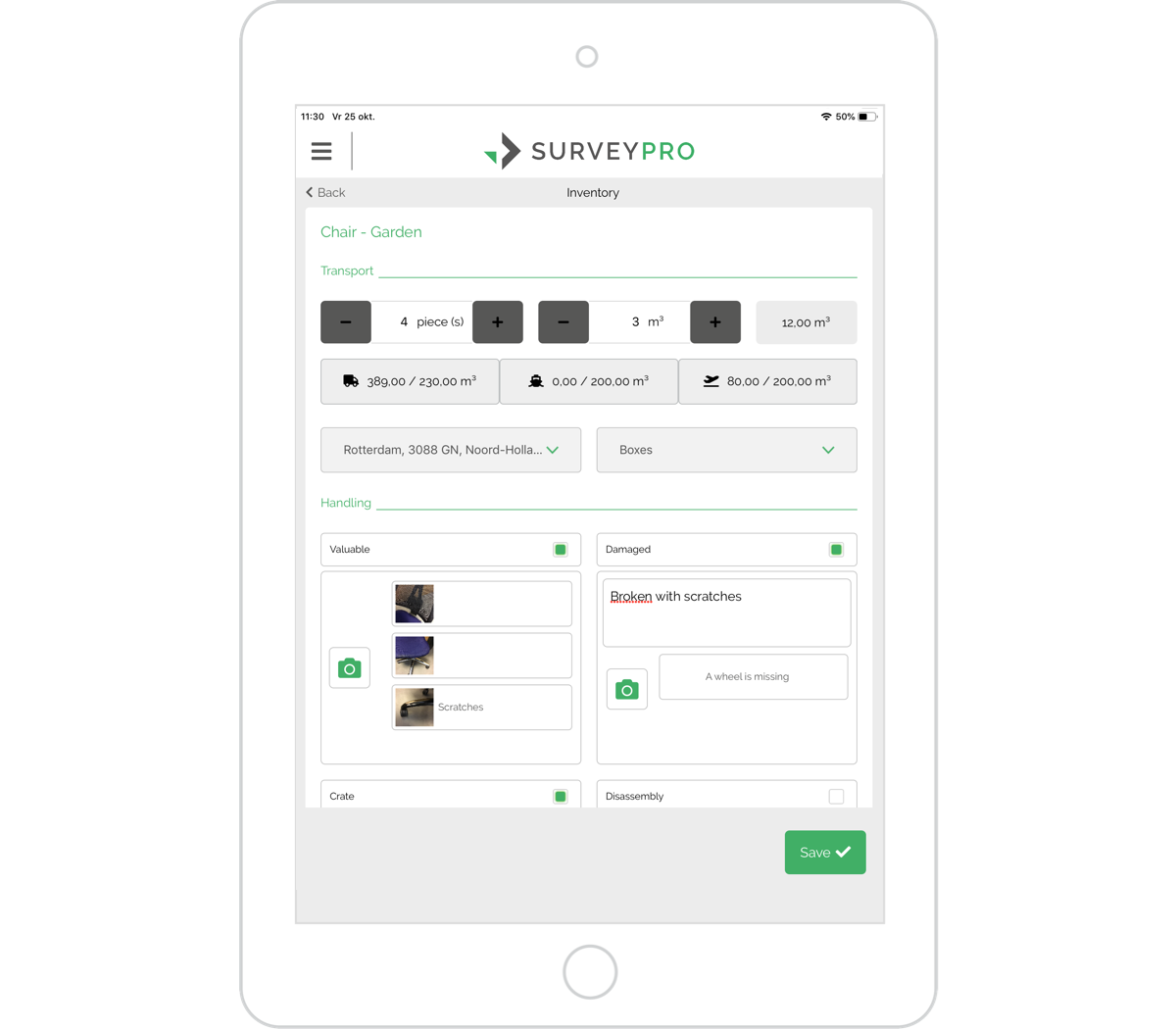 4. Make Photos and Notes Quickly
Easily identify large or difficult items and capture a photograph as needed. Note any pre-existing damage to protect you from future claims.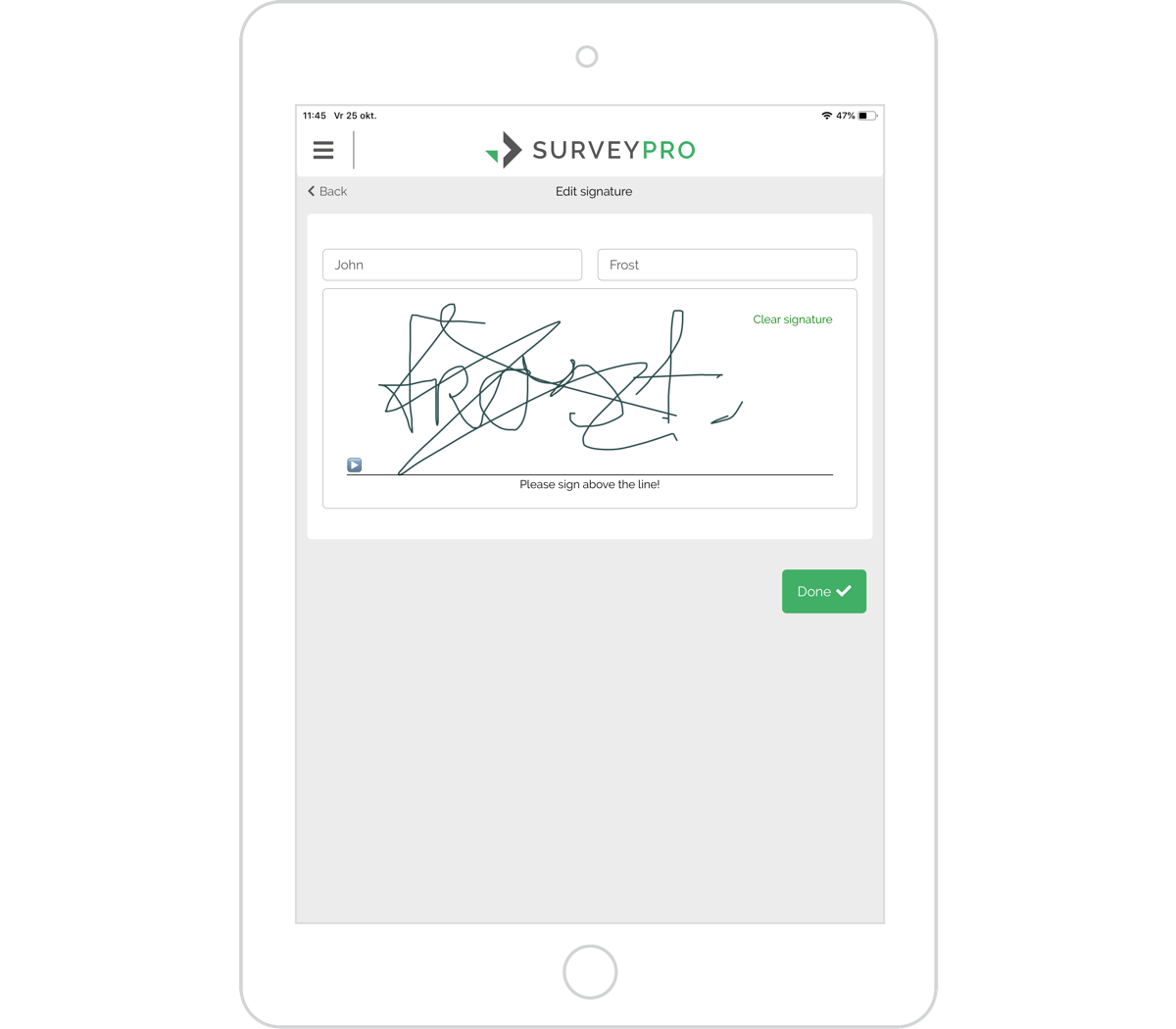 5. Obtain Customer Approval
Finalize the services required and obtain the customers approval to avoid later disputes.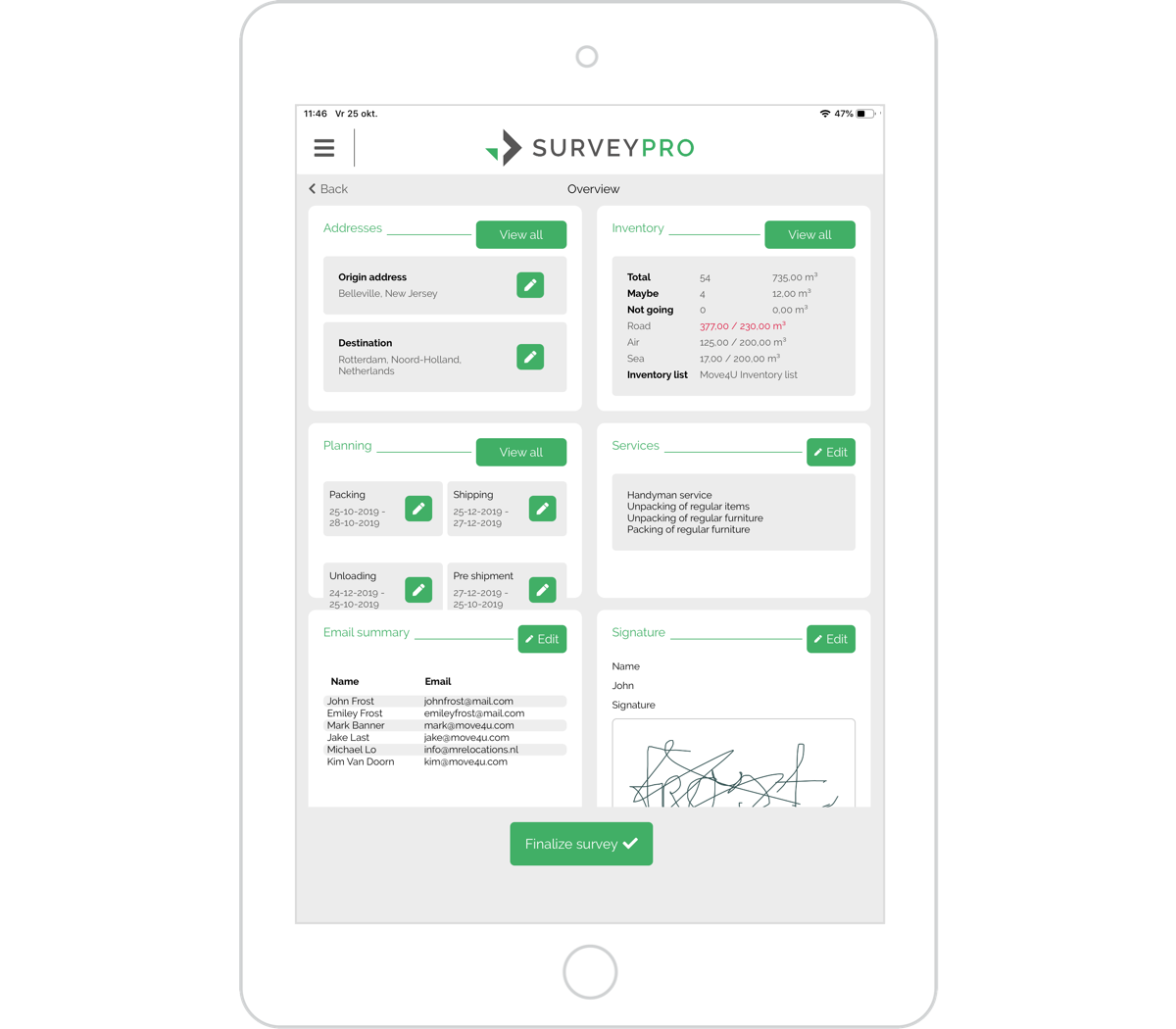 6. Immediately Upload the Results
Upload the results directly to your MoveDashboard allowing the office team to send a quote immediately while you move onto your next survey.
Powerful Features To Optimize Your Pre-Move Survey's!
Our goal is to optimize the pre-move survey processes of your moving company. Check all the features that make SurveyPro unique below.
Multiple Standardized Inventory Lists
Use the ISO standard list (17451-1) for normal household goods moves, the military inventory for military moves, or create your own list.

Quick Survey vs. Advanced Survey
For smaller moves you can choose the Quick Add option and choose the survey template that suits the situation. For larger moves you can configure any detail through SurveyPro's Advanced Survey flow.

Share a Signed Survey Summary
With SurveyPro it is possible to send a branded survey summary PDF with or without volume to your customers in any language you choose.

Smooth Performance
Enjoy a smooth performance while you safely store valuable data, as SurveyPro is based on the latest technology from Microsoft's Azure Platform.
Multi-Language Support
Share your survey reports and inventories with movers across the globe. Survey results will be automatically translated to the recipients' preferred language.
Integrates With Other Applications
A survey is just one small part of the whole move process. SurveyPro integrates seamlessly with different systems and other applications like CrewPro.
Start your
free 14-day trial

today!

No credit card needed!
Seamlessly integrates with your Free MoveDashboard
The MoveDashboard is your complete view of how your business is doing and comes completely free of charge. From closing ratio to revenue, the MoveDashboard lets you keep "your finger on the pulse" of your business. Create reports at the touch of a button and assign new tasks to your sales representatives and packing crews straight from a single system.
Get Your 14-Day Free Trial Now!
Want to know how our products can increase your moving business? Try the product 14 days for free! No credit card needed!
Visit, call or e-mail us
---
MOVE4U Web Applications B.V. - Netherlands
Parmentierplein 20
3088 GN Rotterdam
MOVE4U Web Applications LLC - USA
4130 Salisbury Road, Suite 1240
Jacksonville, FL 32216
Already Using The SurveyPro