"At Icon Relocation, SurveyVideo helps us maintain the valued personal approach of our surveyors, while saving the time and costs of physically visiting our customers."
- Ben Carter, CEO at Icon Relocation
Meeting Your Customer's Changing Needs
It has never been more critical to build your service around the changing needs of your customers. While some customers prefer an in-home visit, an increasing number of customers welcome the flexibility of a video survey. Our SurveyVideo is a streaming video that is recorded. This allows your company to offer the alternative of a video survey and for your representative to accurately survey the customers' household goods and personal effects.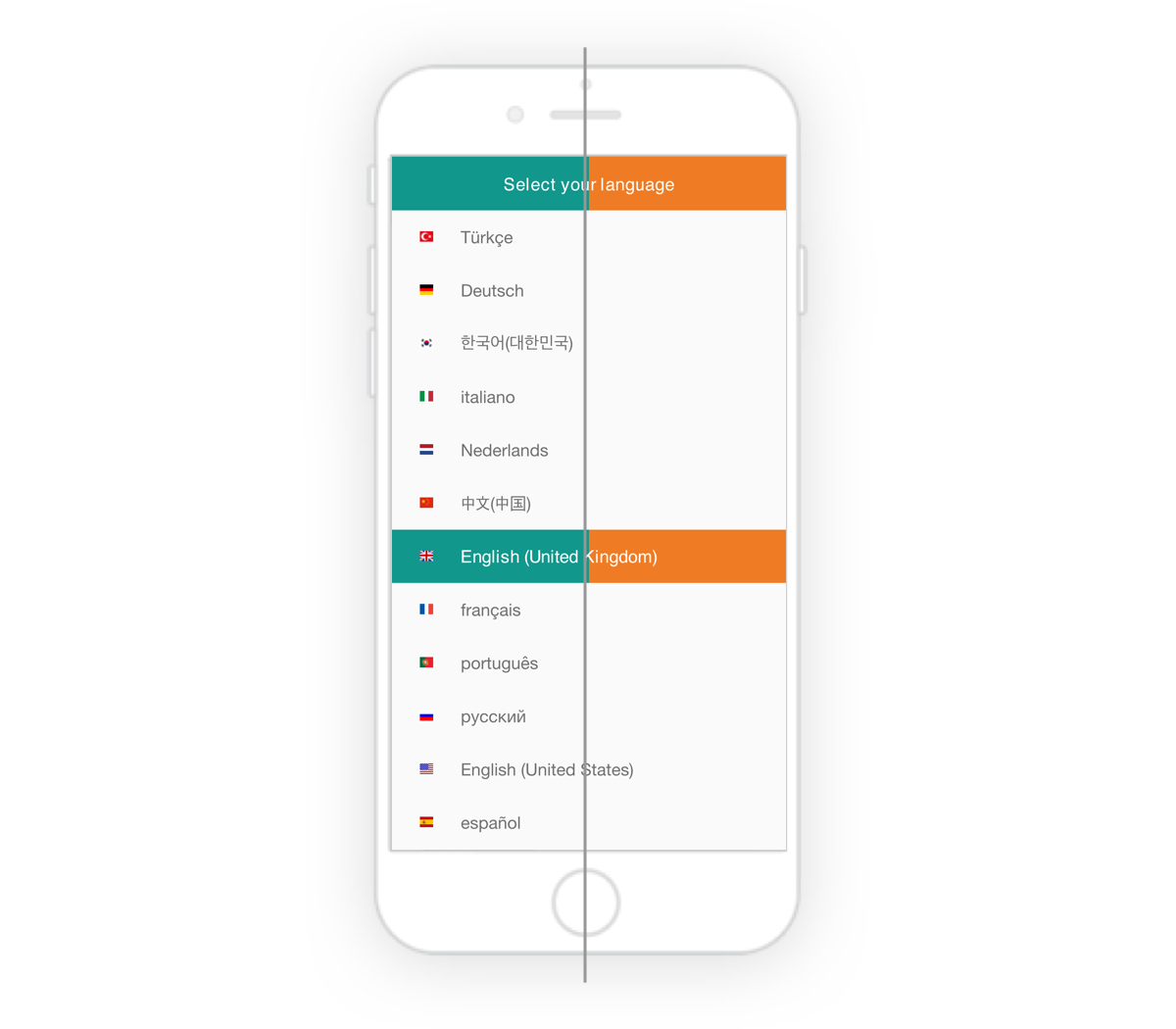 1. Customized For Your Company
Branded client application in the look and feel of the customer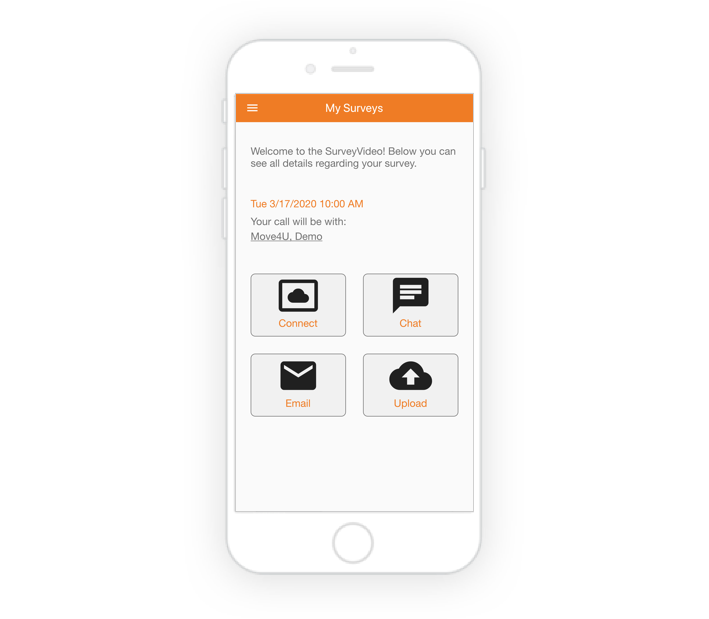 2. User-Friendly Interface
The SurveyVideo is designed in such a way that customers can conduct their surveys without any further instructions!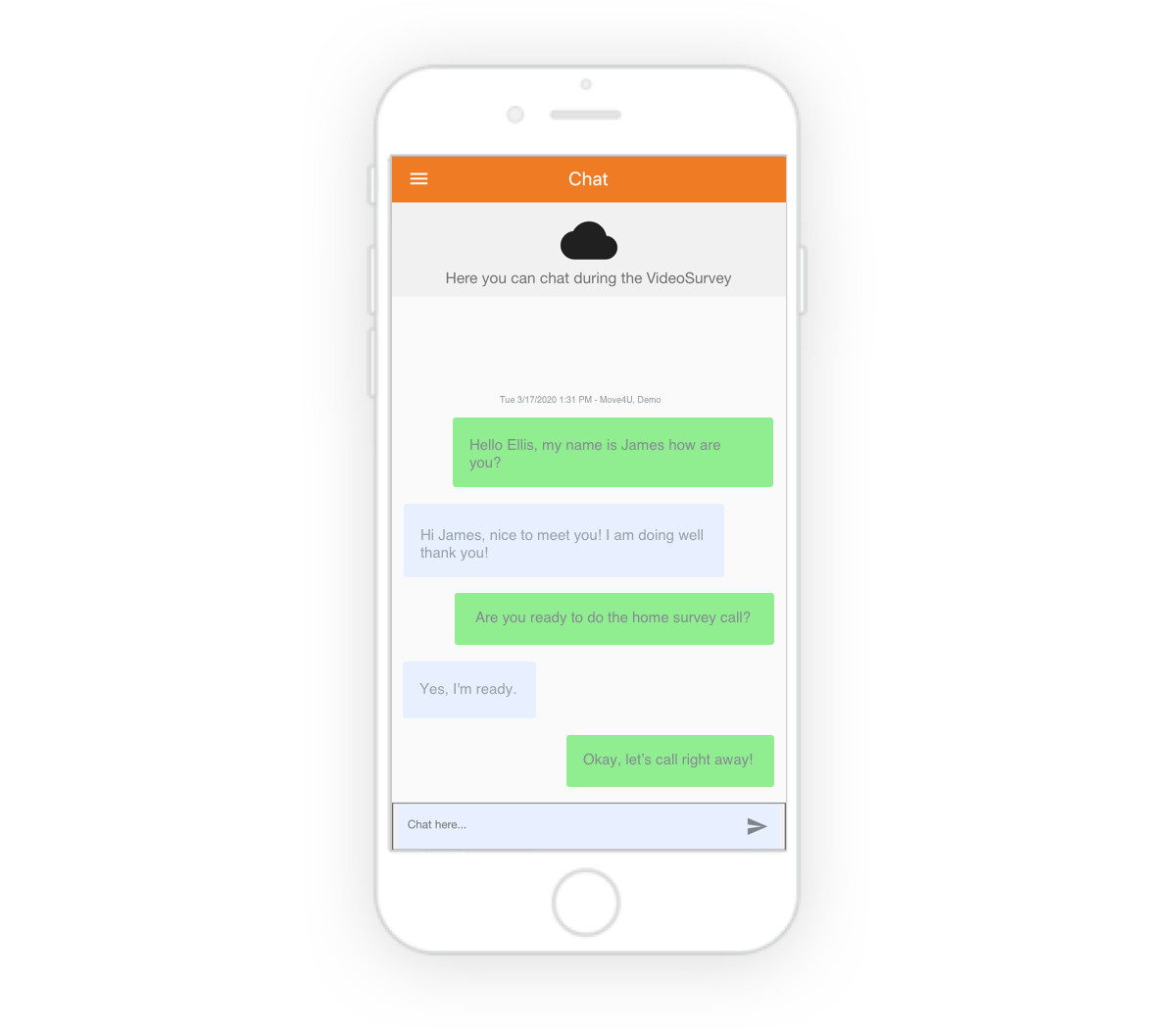 3. Live Chat
During a call, improved communication possibilities such as live chat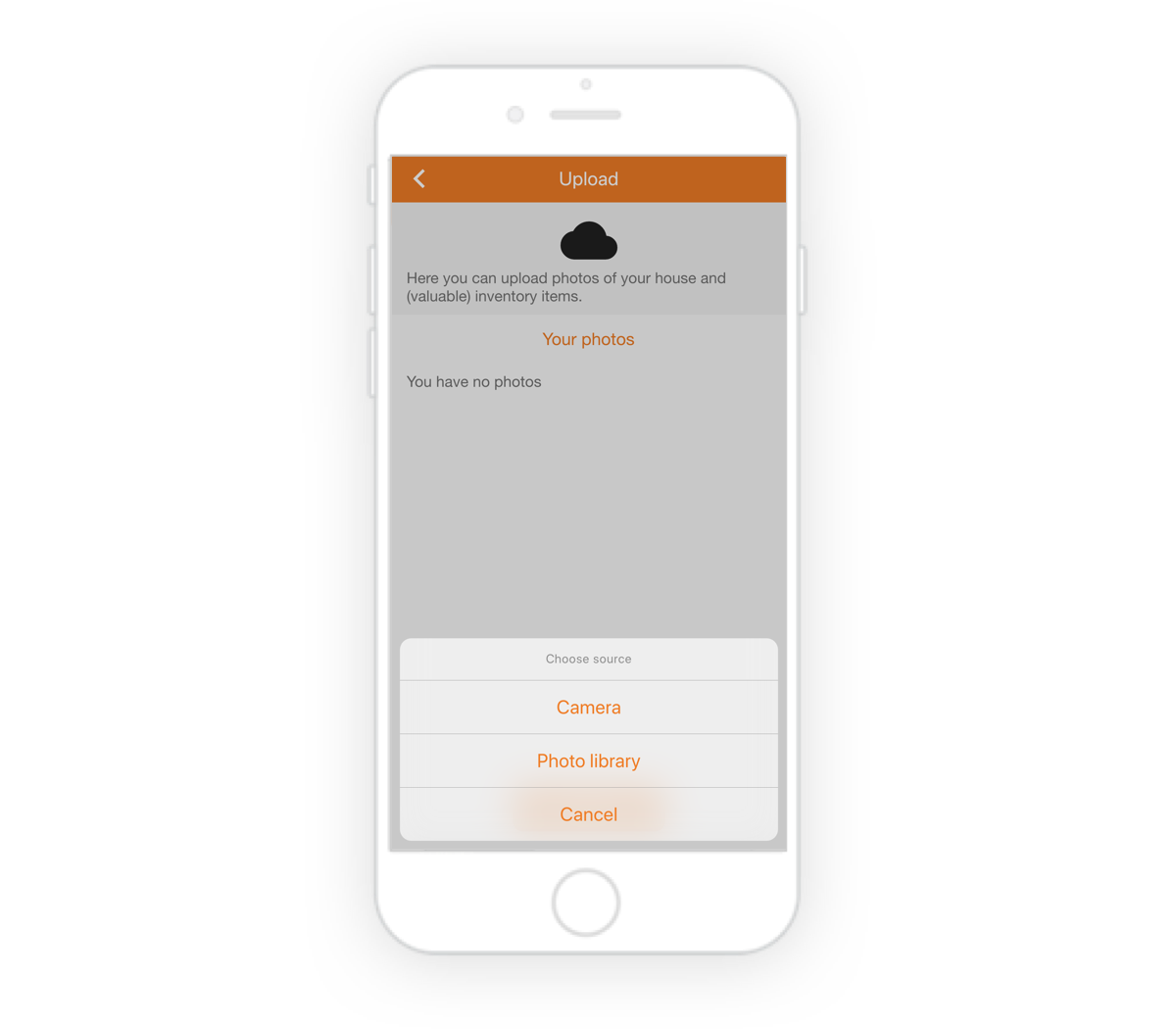 4. Uploading Additional Photos
Realtime photo uploading in addition to video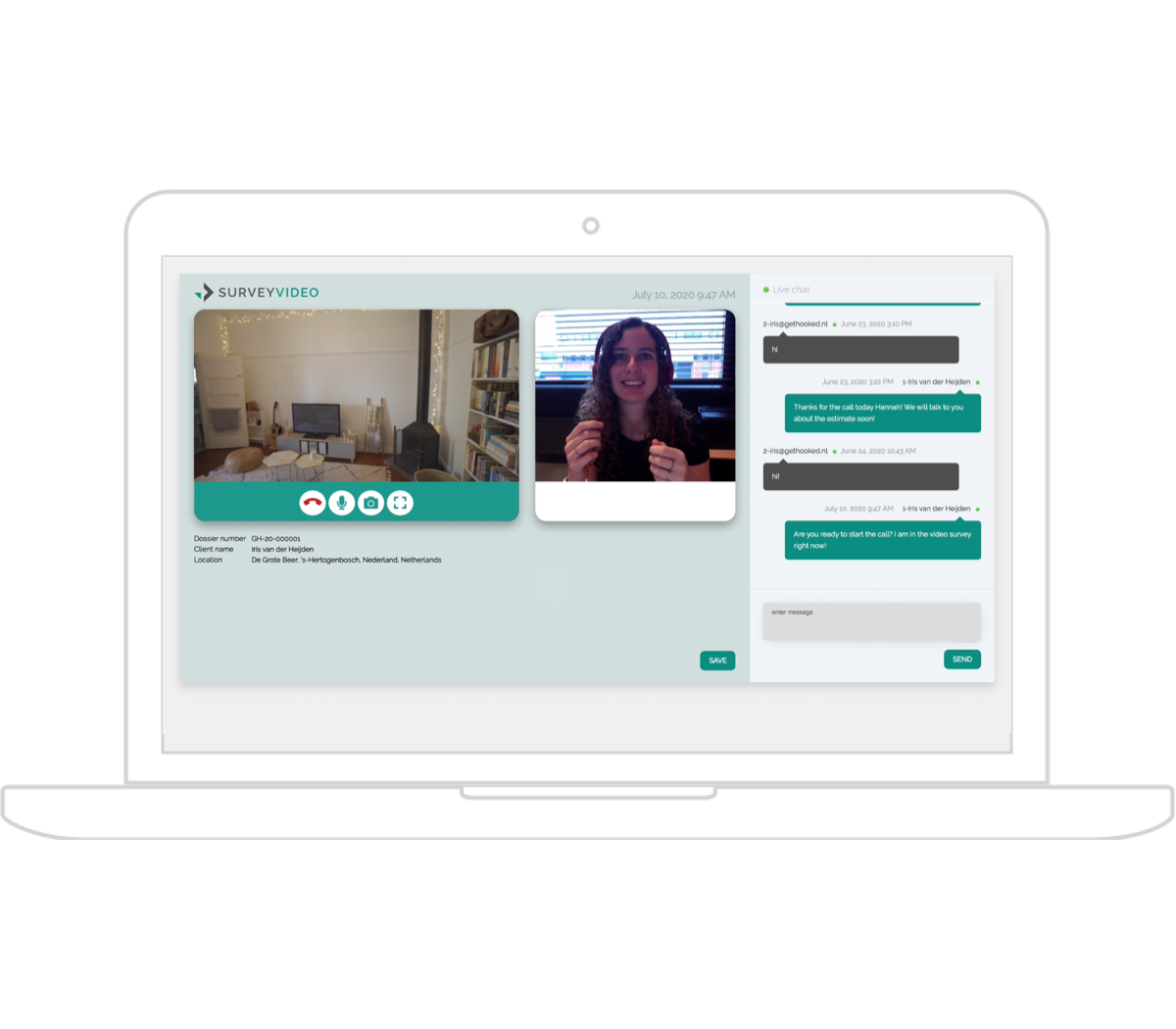 5. Capture Every Detail!
SurveyVideo offers unmatched HD video streaming quality
As Simple As A Video Chat
SurveyVideo was built with the priority of being easy to use – for the moving company and their customer. SurveyVideo can be used without training, and customers do not need instructions. An experience branded around your company without complications. Check all the features that make SurveyVideo unique below!
Cost Savings
The average cost of an in-home estimate is $250 and takes four hours to complete. By using SurveyVideo, this can be done in as little as 15 minutes and for a fraction of the price. Companies will spare valuable travel time and save costs.

Flexibility Of Survey Timing
The SurveyVideo is a streaming video call that is recorded and allows your company to offer an alternative to physical surveys, and to determine the volume accurately.
Integrates With Move4U Applications
A survey is just one small part of the whole move process. The SurveyVideo provides you with a seamless experience when used with other Move4U applications like CrewPro.

Cloud Based
With no investment in servers or maintenance cost, Move4U provides a seamless experience throughout the move process with 24/7 access to real time data.
Save Time With Our New Itemizer
Speed up quotation time to the client with the Move4U Itemizer that is ISO certified!
Environment Friendly
Contributes to the CO2 reduction cause. With no movements needed the SurveyVideo contributes to a healthier world.
Start your
14-day free trial

today!

No credit card needed!
Seamlessly Integrates with Your Free MoveDashboard
The MoveDashboard is your complete view of how your business is doing and comes completely free of charge. From closing ratio to revenue, the MoveDashboard lets you keep "your finger on the pulse" of your business. Create reports at the touch of a button and assign new tasks to your sales representatives and packing crews straight from a single system.
Get Your 14-Day Free Trial Now!
Want to know how our products can increase your moving business? Try the product 14 days for free! No credit card needed!
Visit, call or e-mail us
---
MOVE4U Web Applications B.V.
Parmentierplein 20
3088 GN Rotterdam