Yembo.ai and Move4U, two leading technology companies specializing in solutions for the moving industry, have announced a landmark integration to offer seamless data transfer capabilities for moving companies using Yembo's pre-move survey technology and Move4U's CrewPro digital inventory platform.

Read morechevron_right
Cube your move faster with the Itemizer!
Speed up quotation time to the client with the Move4U Itemizer that is ISO certified! With the Itemizer you can cube your pictures and videos straight from the MoveDashboard.
What is the Itemizer?
The itemizer lets you calculate the move of your clients much easier and clearer. If you have received the pictures/videos of the customer you can cube it in the MoveDashboard. Under "Select or search for an item in the list" you can choose what kind of item it is. Various items have already been added to this list and those already contain CBM's. In the second field, you can enter the quantity of the item. The volume is automatically calculated. Then select which room it is, on which floor and or how the item must be sent. You can cube all photos in one go without having to switch screens, with this you have calculated everything conveniently and quickly in an overview!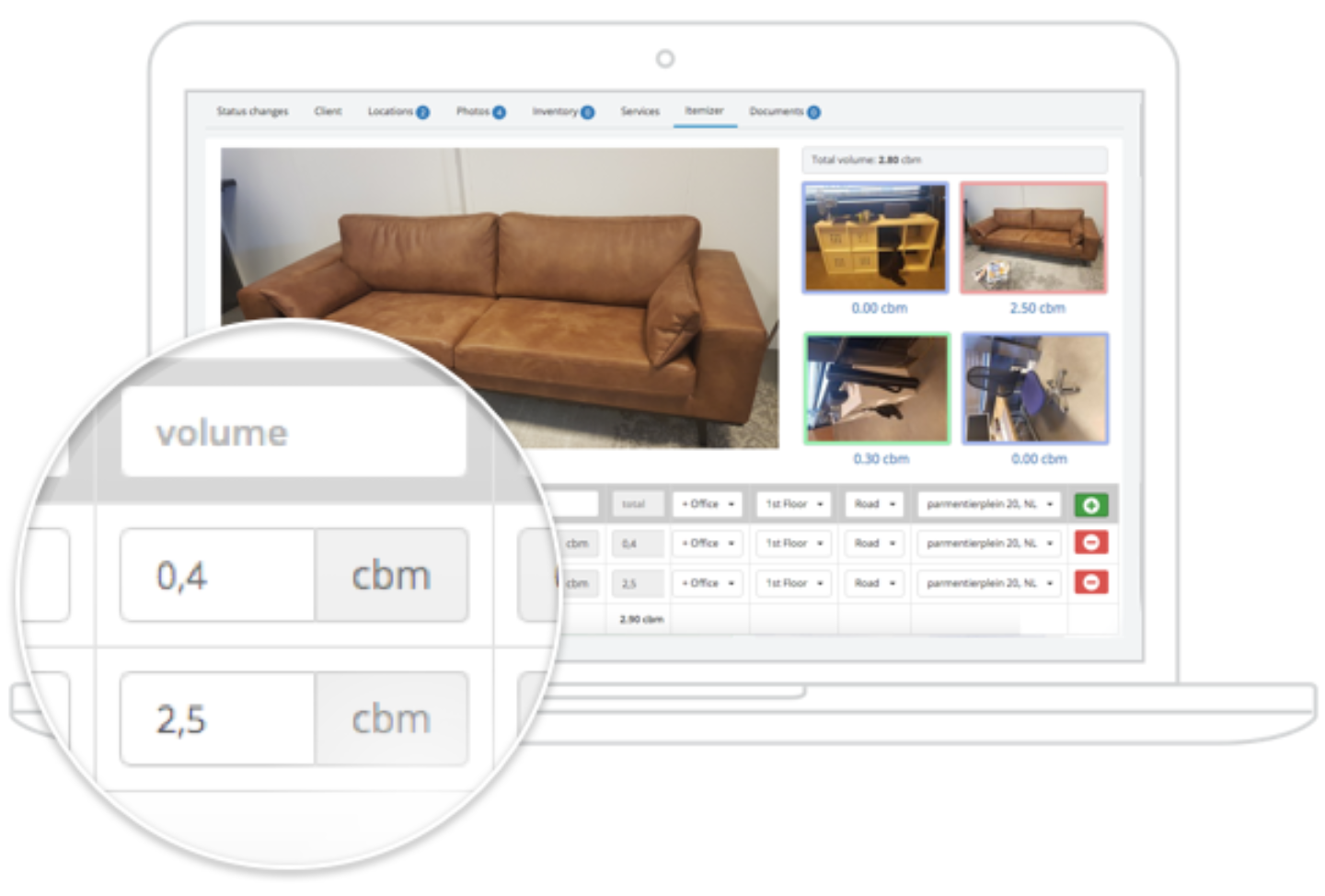 - The Itemizer displayed in the MoveDashboard.