Yembo.ai and Move4U, two leading technology companies specializing in solutions for the moving industry, have announced a landmark integration to offer seamless data transfer capabilities for moving companies using Yembo's pre-move survey technology and Move4U's CrewPro digital inventory platform.

Read morechevron_right
Move4U's Monthly round-up is the ideal way for you to read and share information about breaking news stories, events and everything that matters within the moving and relocation industry. Our editor's pick for July discusses the fully virtual IAM conference, Move4U's ISO certification, the impact of the coronavirus in the US, and FIDI's 70th anniversary. Let's get on with it!
IAM 2020 Will Be Fully Virtual
This week we received the news that this year's IAM conference themed 'A clearer vision' will be fully virtual. With the coronavirus spreading like wildfire all across the United States, the IAM made the responsible decision to go virtual as they could not guarantee the safety of their visitors. James White, president of the IAM, goes into more detail in this video. We are looking forward to the event and in the meanwhile, hope that everyone stays safe!

The Impact Of The Coronavirus
By now we know that the coronavirus has impacted the moving industry massively and that a lot of us are still making a lot of effort to keep our heads above water. A Santa Clarita based news company, The Signal, wrote an interesting article about all the changes and measures the moving industry takes in order to survive. Think about financial and strategic changes as well as physical safety measures for their surveyors and packers. All in all, this article is a must-read.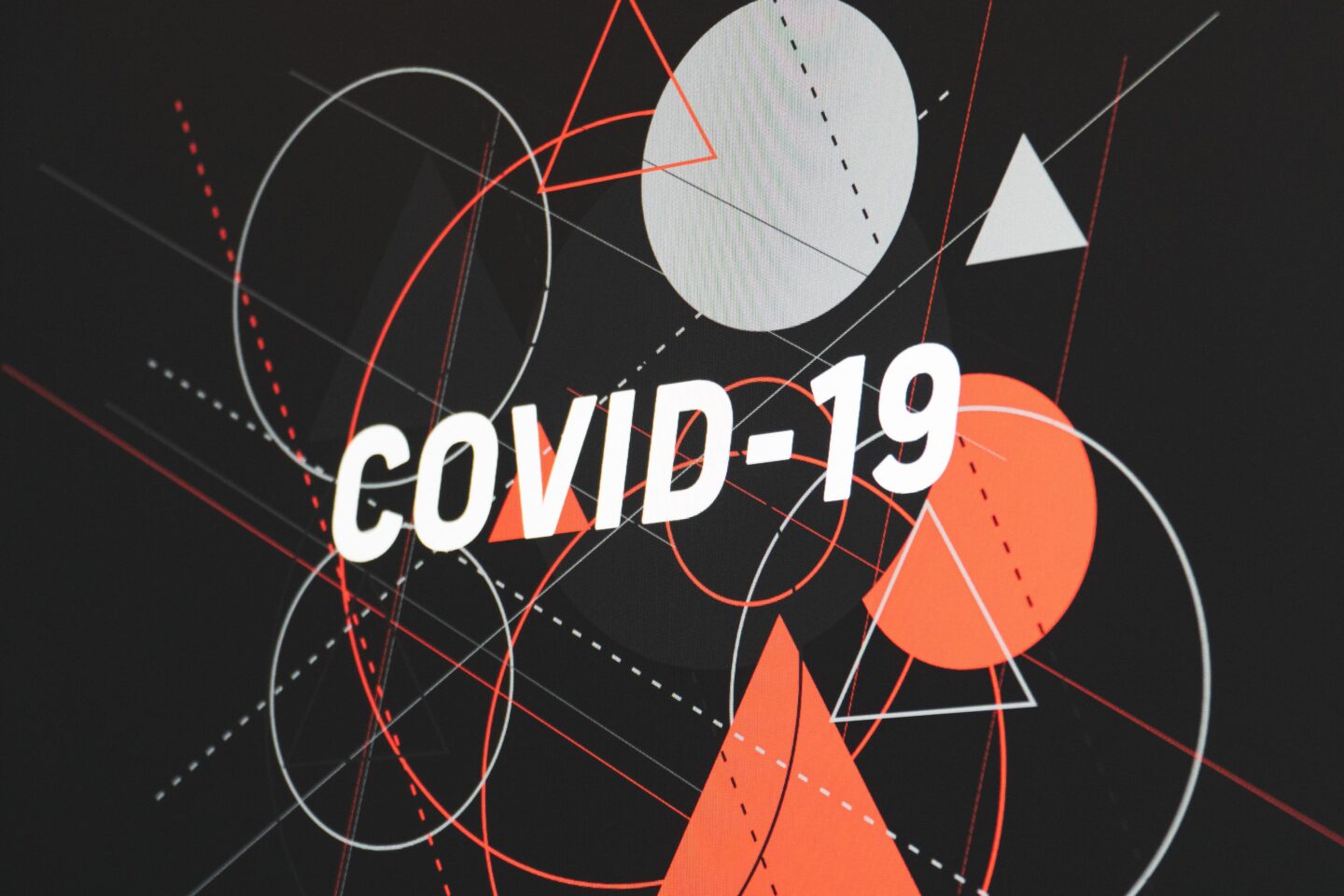 Move4U is ISO Certified!
We are glad to announce that our applications are officially ISO 17452-1:2016 certified. This is a huge step forward for us as a global moving technology company as well as for the moving industry in general. In this blog, we explain why an ISO certification can help the moving technology industry.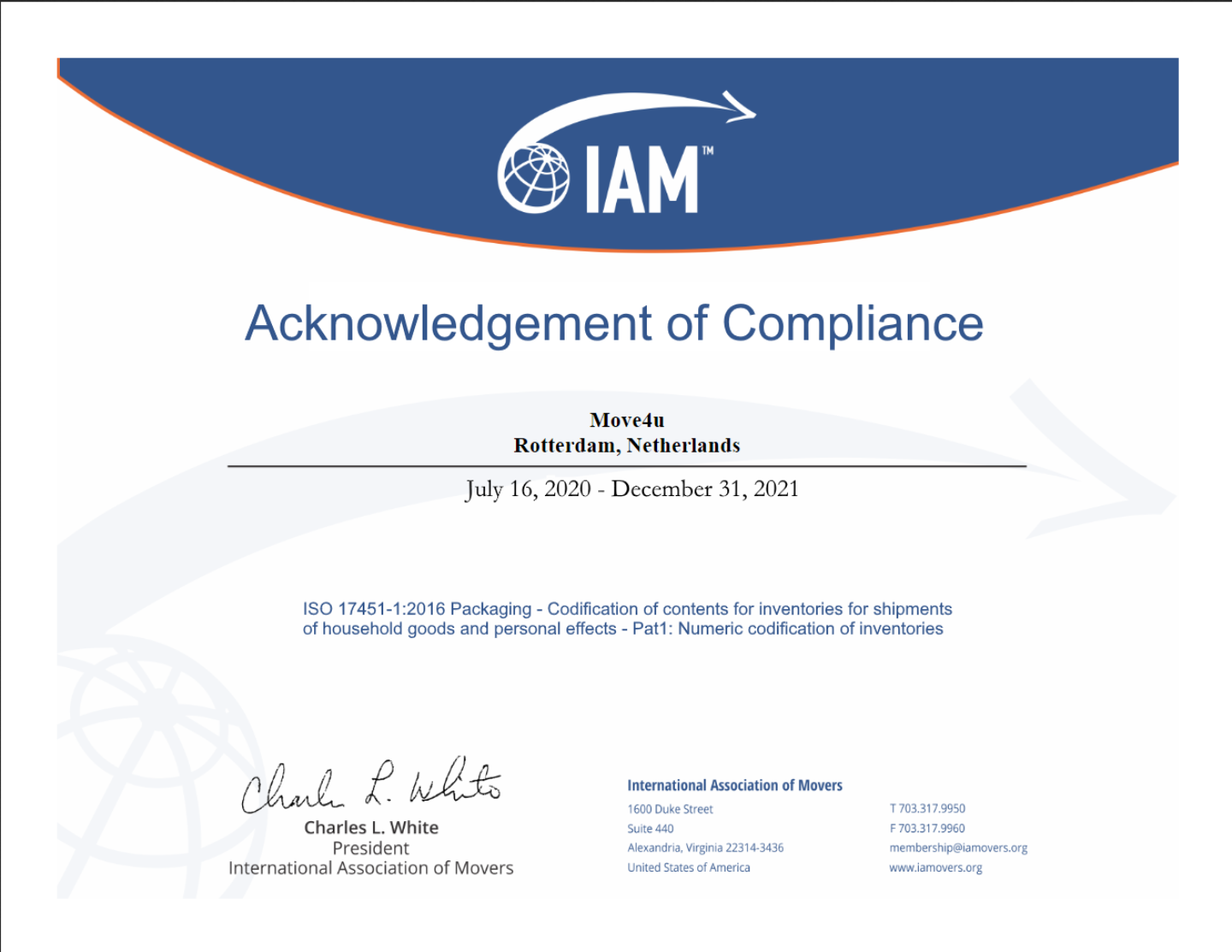 FIDI Celebrates its 70th Anniversary
The FIDI association has something to celebrate this month. Last week, they celebrated their 70th anniversary! FIDI was founded in 1950 and has grown into one of the most prominent international associations for the global moving industry. With everything that is going on at the moment, this is a welcome change. Here you can find FIDI's anniversary video and a special piece about their anniversary. We wish them nothing but the best for the next 70 years to come!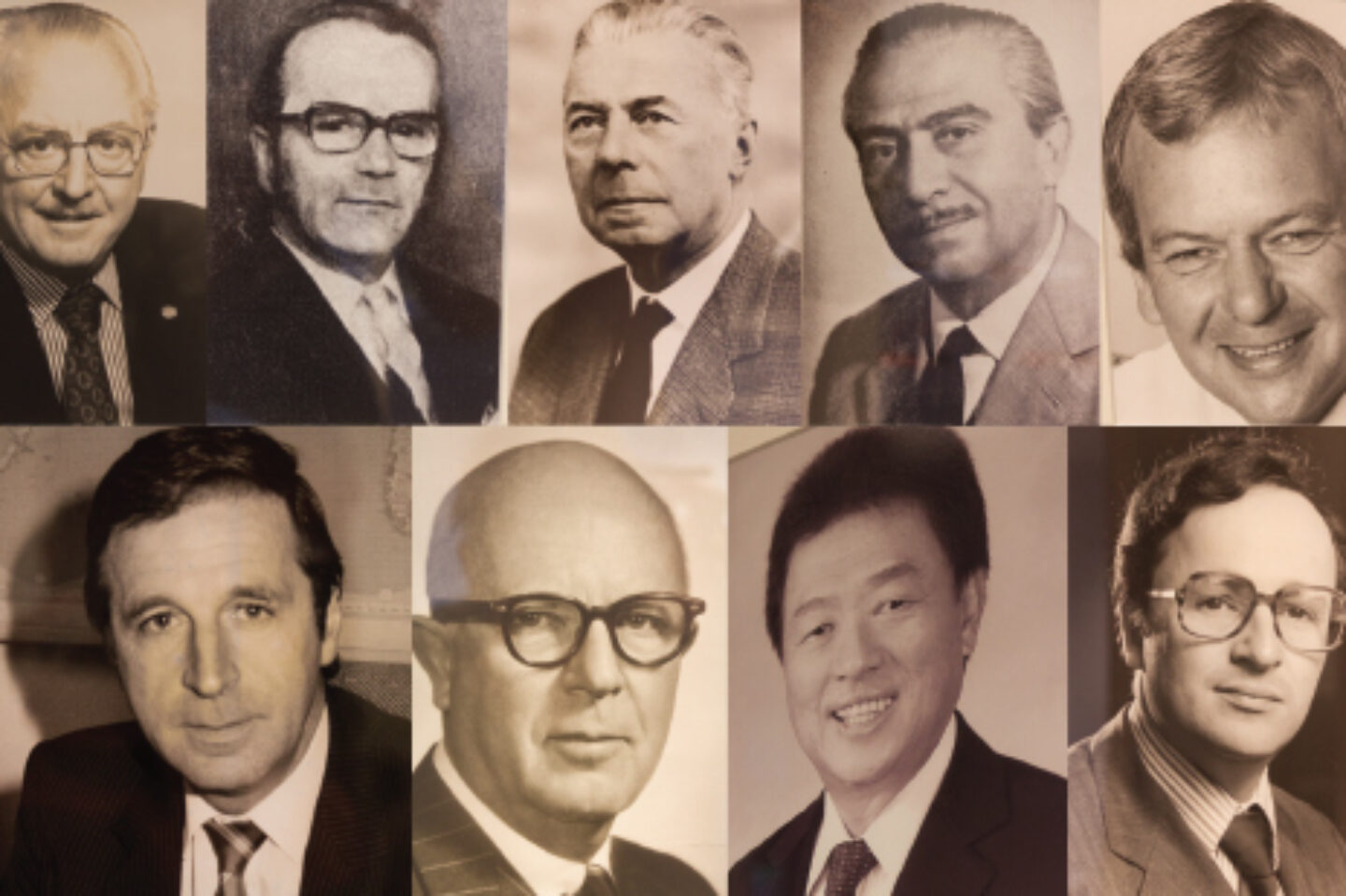 Fidi's former presidents
That's our monthly round-up. See you next time and enjoy reading!