Yembo.ai and Move4U, two leading technology companies specializing in solutions for the moving industry, have announced a landmark integration to offer seamless data transfer capabilities for moving companies using Yembo's pre-move survey technology and Move4U's CrewPro digital inventory platform.

Read morechevron_right
New move management platform marks the start of a new generation of moving software
The new cloud-based, state of the art move management platform Reedge has been launched at the FIDI Conference in Amsterdam by RedSky Mobility Solutions, a leading provider of technology to the moving industry and close partner of Move4U.
Reedge is the first platform in the moving and relocation industry that represents the easy usability, design and functionality that businesses and consumers have come to enjoy when booking travel and other services. Joggie Taute, CEO at RedSky and Move4U, explains: "Reedge has been designed by moving companies for moving companies. During every phase of development, from specifying requirements and building the actual platform logic, end-users from the moving industry have been involved. Reedge also benefits from the latest technology making the platform the most modern and therefore the fastest system in the industry."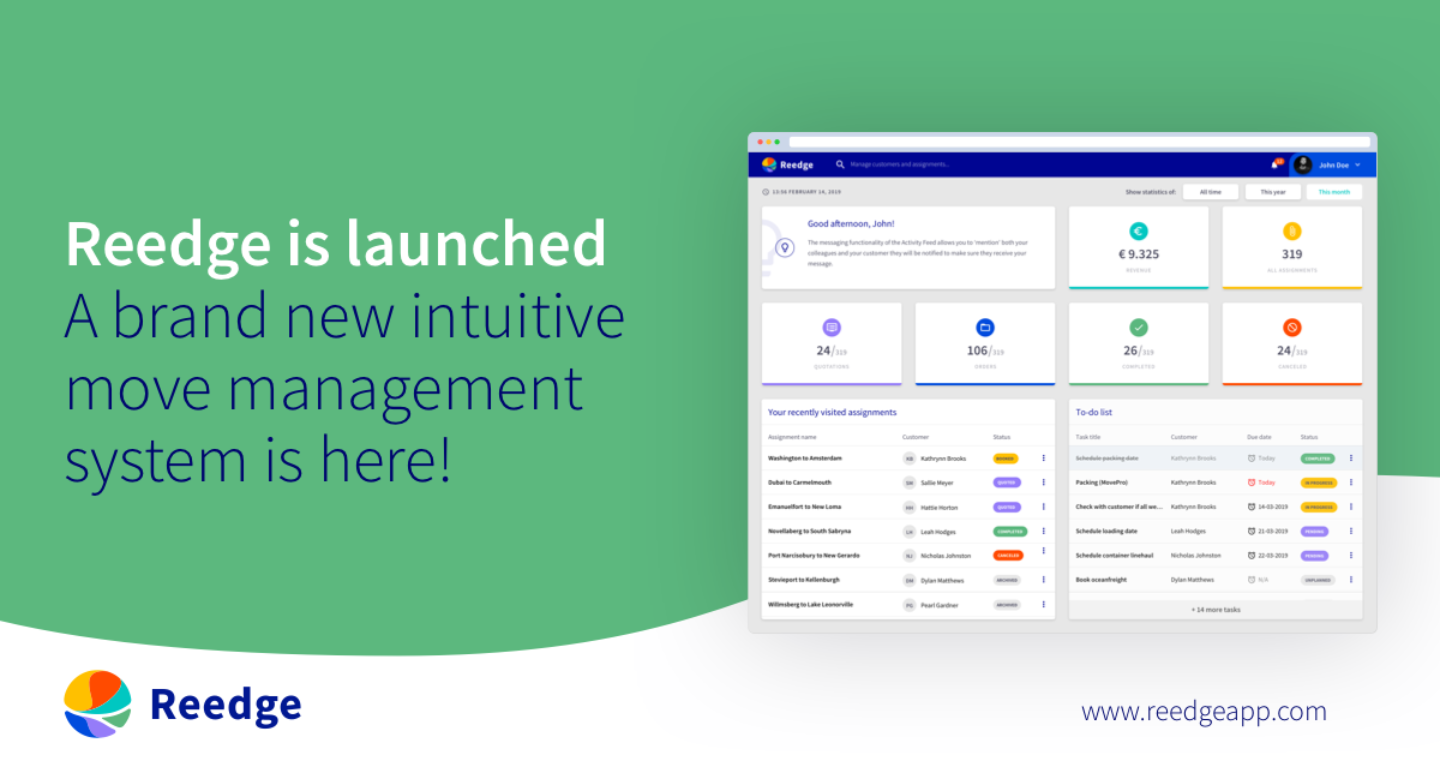 The initial version, 'Reedge Essential', already includes powerful day-to-day features such as lead and client management, creating and sending quotations and invoices, task management and customer communications. Later this year, powerful modules will be added to include Warehousing, Resource Management and Operational Planning as well as a module to serve the needs of Destination Service Providers and their clients. Future road-map enhancements will also include advanced HR functionality for employers servicing their employees working abroad.
About Move4U and RedSky Mobility Solutions
RedSky Mobility Solutions and Move4U are leading providers of technology to the moving industry. Reedge joins a family of platforms that include the cloud-based enterprise system, RedSky, and the Move4U suite of applications such as SurveyApp, SurveyPro and CrewPro that deliver a seamless approach to the historically manual tasks of capturing leads, in-home surveys and producing inventories.